Courier Integration
We can offer full integration with a number of Couriers including, but not limited to, DPD, CityLink and Yodel. This makes it much easier to send your parcels. Using our CityLink module, you will be able to scan an order, click a button and a postage label will be printed. The Courier will also be informed. You will also receive notifications once the delivery is made at the customers address.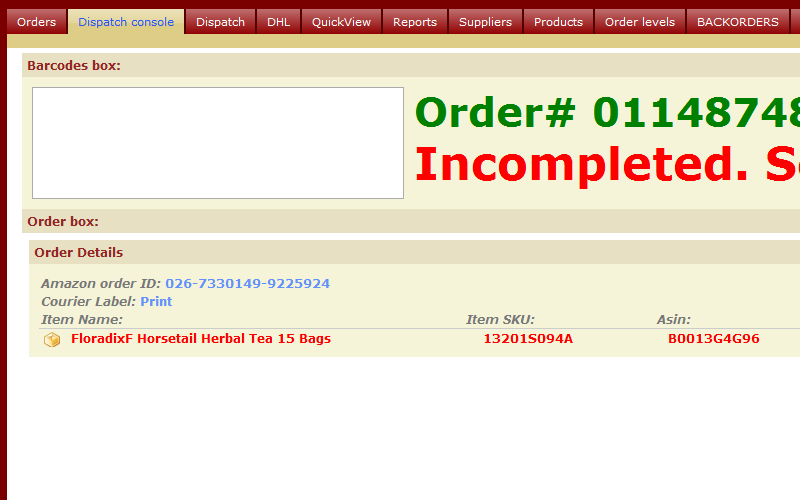 E-Commerce consultancy
As e-Commerce directors since 2005 and e-Commerce consultants since 2010, we have years of technical and commercial experience to help your business maximise its profits. As part of our Ultimate package, this service is offered free of charge, with a 24/7 helpline you can call for your complete business solution.
Automatic Custom forms
Sending airmail is often time consuming and costly. However with OrderSystem it no longer needs to be as airmail orders are automatically printed with an airmail sticker and completed custom form attached to the pre-prepared postage label. It's one of the first systems of its kind and shaves an estimated 80% off the airmail packaging time.
Post – Sales Communication
OrderSystem offers the ability to send post – sales questionnaires / fully customisable emails asking for feedback, for example. A quick, automatically generated system email can be used effectively to provide your customers with additional useful product information regarding their purchase, such as warranty information or a user guide. What is more, these communications are unique to each product, allowing you give fully customisable and personal post sales support.
Targeted Advertising
Finally, OrderSystem allows targeted advertising based on Postcode and the nature of the product bought. This advertising is printed onto the postage label or the customers invoice. Not only does this allow you to maximise your revenue from advertising, but it allows this advertising to reach those who you think are most likely to respond to it. For example, you can send advertisements for a restaurant in East London to all postcodes starting with EC1-4. What is more, you can send advertising about Health products to customers who order similar related products off you. This all helps to maximise your revenue without spending an extra penny.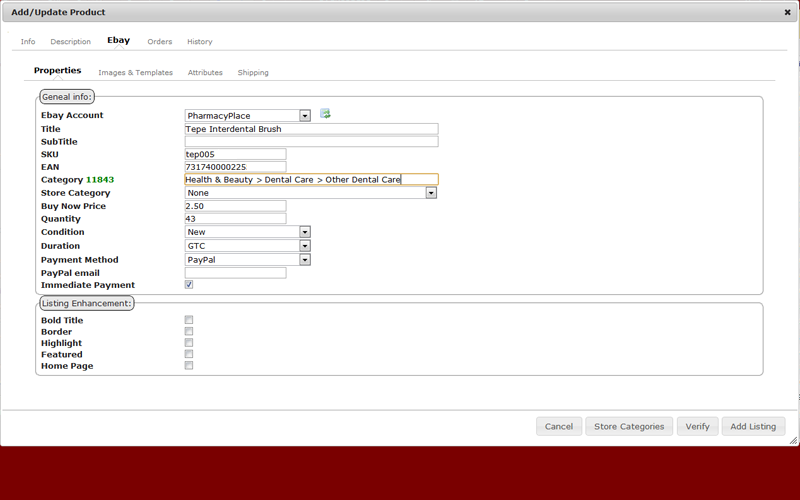 IMEI/Serial Number Tracking
Order System can be easily configured so that it records the Serial Number (or IMEI number for phone sales) of the product that you send to a customer. As such, you will know the IMEI number or Serial Number of a customer's product, should they have a query later on. This can prevent, for example, a customer from returning an item as faulty when it isn't actually the one that you sent them.
eBay Listing tool
Our innovative eBay listing tool allows you to create your own eBay listing right from OrderSystem. You are able to add an items full HTML description, Category, Price, Payment method, Image, Buy-It-Now Price as well as ALL the other product information you wish to on OrderSystem. The listing will then be automatically created on eBay using a pre-defined template that you can design. It's the easiest way to list on eBay.